Two Recent and Important Sales
The first was a book dated 1753, 1st edition: Designs by Mr. R. Bentley, for six Poems by Mr. T. Gray. London. Inscribed by hand to Sophia Burrell from her father Sir Charles Raymond. Sophia was a gifted writer and won much praise for her published works. The book has now found its way back to the Burrell family at Knepp Castle in Sussex.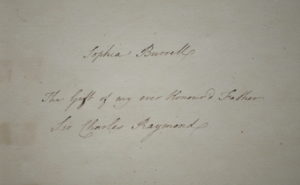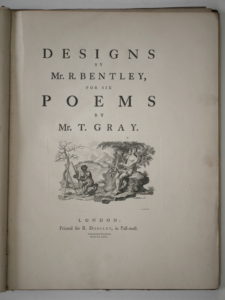 The second sale was a rediscovered watercolour from 1792 by Edward Dayes, depicting the gardens at Monteviot, next to the river Teviot in Roxburghshire, South of Scotland. The house is owned by Lord and Lady Lothian. As with the book the painting has been repatriated to its original home.